Safety Management Platform: Best Design and Setup for 2023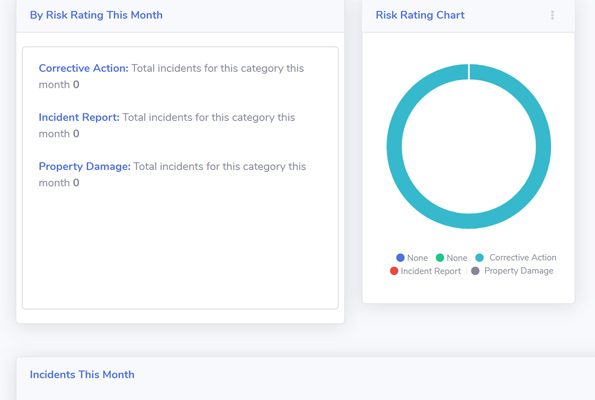 Best practice safety management starts with a good safety management platform. It includes modules to manage the core areas of safety workflows covering tools to manage when things go wrong such as incident reporting and response, investigation, actions and notifications. This might include hazard management, corrective actions or preventative forms such as near miss reports and safety observations. Tools to manage polices, registries, documentation, meetings, notes and safety knowledge. Tools to manage workers comp, claims, medical certificates, return to work plans, insurance and of course reporting around trends, root causes, safety metrics and deep safety data.

Our safety management platform is an all encompassing suite of customisable tools that you can mix and match and apply to your overall safety framework. Below we go through the most common modules to include in the safety management platform, the best design and setup.

Setup an online safety management platform here:



Safety Reporting
When things go wrong, its important to have the mechanisms to capture, report and escalate. Safety reporting might consists of pre-incident activities such as a near miss report or a safety observation report and incident occurrence reports such as an injury or illness report, security incident, property damage report, liability report, environmental report and even broken down into contractor incidents, employee or visitor incidents.

Post incident reporting includes a hazard report and risk assessment, corrective actions, investigation and sign off. If the incident was an employee injury, there may be an additional workers comp claim management process that follows which might include medical certificates and return to work plans.

Common reporting forms:

- Incident Report Form
- Near Miss Report
- Safety Observation - Hazard Report
- Corrective action
- Security Incident
- Property Damage
- Risk Assessment
- Incident Notification

View Forms, Templates and Samples





The importance of a Safety Management Platform for the Workplace
The workplace has become a nerve center for organizations, especially with the advent of technology everywhere. It is important to have an organized and secure place where employees can work without any fear of harm or injury. That is where a safety management platform comes in. It helps create a safe work environment by providing tools, guidance, and resources to help employers manage their workplace health and safety risks.

A safety management platform goes beyond just offering technical solutions. It provides access to a range of services and features that can help employers manage a wide array of safety risks. This includes accident analysis, incident tracking, risk assessment, hazard identification and control, compliance reporting, and more. Such comprehensive solutions are essential for protecting both employees and organizations from costly legal costs associated with accidents or health problems that could affect the workforce and business operations.

Equipped with advanced technologies like artificial intelligence (AI), machine learning (ML), smart analytics, and data-driven models; Safety Management Platform offers organizations complete transparency into their workplace safety performance by helping them track changes in risk level across different areas over time so that proactive decisions can be made to address issues early on before they become bigger problems. Moreover, this system also helps employers develop policies in order to meet regulatory standards set by relevant authorities as well as industry best practices while also enhancing public perception of their organization due to increased safety measures.

To sum it up, implementing a Safety Management Platform is key for organizations striving to create an optimal working environment for their employees while simultaneously reducing potential liability associated with potential risks in the workplace.


Safety Document Management
There are a lot of materials in the world of safety ranging from policies, procedures, workshops, notes, SWMS, MSDS's, SOP's, registries, manuals, meetings and minutes.

With our safety management platform you can set up registries for each type of documentation category, whether it be quality management registries, environmental documentation, safe work procedures, procedures for job tasks, site plans, asset registries, property damage registry, injury or illness register and safety policy libraries.

Some of the challenges faced when it comes to Safety Document Management
When it comes to safety management, one of the issues that has been a challenge is safety documentation management. Safety documents are vital to the overall success of the procedure and process, but in the past, these documents were often kept in hardcopy form and were scattered throughout an organization. With digital solutions now available, many organizations are transitioning to a more efficient way of managing safety documentation. But there are still various challenges associated with this transition that need to be addressed.

Organizations need to be aware of the different types of documents they will be dealing with and how to properly store them without compromising their integrity or security. It is also important to ensure that all safety documentation is up-to-date so it accurately reflects current processes and procedures. Additionally, organizations must have an effective system for tracking and reporting changes so any necessary updates can be implemented quickly and effectively.

Another issue that organizations may encounter when managing safety documents is making sure these regulations are followed by everyone involved in the process. This requires adequate training for all personnel involved in order to ensure compliance at all times, as well as clear communication about which documents should be used for specific tasks. Moreover, organizations should regularly review existing safety documentation to make sure it adheres not only to regulations but also changes made by other teams or departments within the company. By understanding these challenges with safety documentation management in safety management, organizations can work together to devise effective solutions that meet their needs while ensuring their procedures adhere to regulations at all times.


Notifications
It's one thing to store and record all things safety management but another major element is notifications around what's happened, when and where. A solid notification system can ensure that awareness of incidents are managed in real time, that managers are notified of certain types of incidents and severity, that sign off is required where relevant and that a record of what's happened is emailed to relevant site and manager contacts.
Mobile based safety management
In todays world everyone is connected via mobile devices such as the iPhone or Android phones and tablets. Its critical that the safety management platform be able to be engaged via these devices so that incidents can be viewed, actioned, updated, closed along with corrective actions to mobile or investigations and risk assessments done on mobile as well, in real-time, in the field.
Designing your Safety Management Platform
When it comes to designing your own forms, registries and workflows, a custom approach is what works best. No two organisations are the same and no two workflows will be the same. Your platform should support the flexibility to be site specific, organisation specific, industry specific. Using form builders to create any type of safety form or registry, generate reporting off these fields and more.